Welcome to Harvest Moon ...
Let our forest, pond, and pines fill your soul. Located on 40 acres of pine, hemlock , and majestic oak, beech, and birch, Harvest Moon will carve out a place in your heart that will remain forever. To be in nature is healing, a peaceful place to breathe and let go.
Harvest Moon Pop Up Weddings
The Black Barn at Harvest Moon is offering exclusive Pop Up Wedding times throughout 2023. Let us take the guesswork and time out of your wedding planning.
This is an exquisite opportunity for couples who are considering eloping but want to share this special moment with family and friends. This is also perfect for couples who want to celebrate their wedding but would like to keep costs down or don't want to go through the hassle of finding vendors.
Campfires and Adirondack chairs for gazing at the moon
Forty acres of pine, hemlock and majestic oak, beech and birch
From indoor to outdoor, Harvest Moon is ready for your wedding or retreat
Glamping Sites at Harvest Moon
Camping in style with our Tentrr Signature glamp sites
Black Barn Event Space
Let us host your wedding, corporate event, or family gathering in rustic beauty. Our Black Back can seat up to 125 with space for a large wedding tent to seat an additional 100.
Now accepting reservations | Free tour dates and a grand opening celebration –
Learn More
Seat up to 125 guests
Cathedral loft ceilings
Authentic interior architecture
Wide-open floor plan
Overlook views of pond and forest
Outdoor Ceremony Site with 14 rustic benches and cedar arbor by the pond
Trevaesandhras Design Services
Harvest Moon is now offering design services for your wedding or event
Cedar Barrel Sauna
Enjoy this unique and relaxing amenity as part of your event or glamping excursion.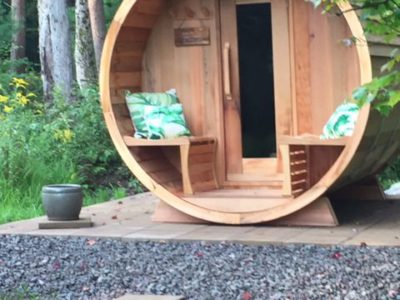 Harvest Moon is also a Dundalk Sauna dealer, let us help plan your outdoor paradise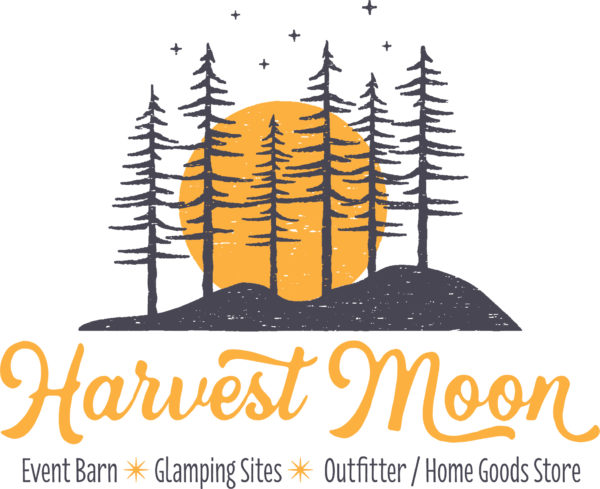 Connect With Us
Connect with us on Facebook for reviews and the latest updates at Harvest Moon